OK...before I begin this blog, let me state, that there are no videos for those for you expecting to see pics of these ladies in action. you'll have to go search for those on-line yourself.
So, I'm an average porn watcher. Not really a fan per se, but I do have my faves and preferences. I've come to the realization that these are my 5 faves.
#5 Shyla Stylez
all I can say is look at that body! and you should see her in action! --drools--
#4 Devon Michaels
what can i say, i have a soft spot for slightly muscular women, especially when you can see the muscles working as she's "in action"
#3 Ava Lauren
true definition of MILF right here. but for me, i have a couple of other reason i like her. a)she always seems to Be wearing some sort of sandals in her films and b) she vaguely resembles Judy Reyes (Carla from Scrubs)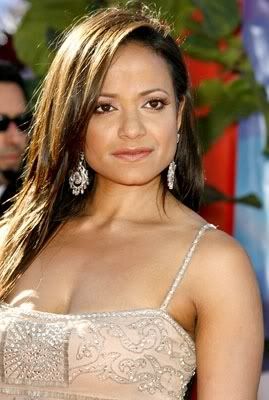 don't you think so?
#2 Sienna West
I have a thing for Latinas, and there's one vid of this one where she's in an office and gets all buck wild on this dude, and her body is perfection from head to toe!
#1 Daphne Rosen
I'm a breast man, so you can guess the 2 things i love to look at the most when i see her! damn, i think i need to end this and *AHEM* go take care of some business.
OK...now the honorable mentions
Deauxma
Lisa Sparxxx
Lacey Duvalle
Carmella Bing
Sara Jay
Now if I can only get all of these in one flick together. Wow! Just the thought is too much for me!